June 30th, 2010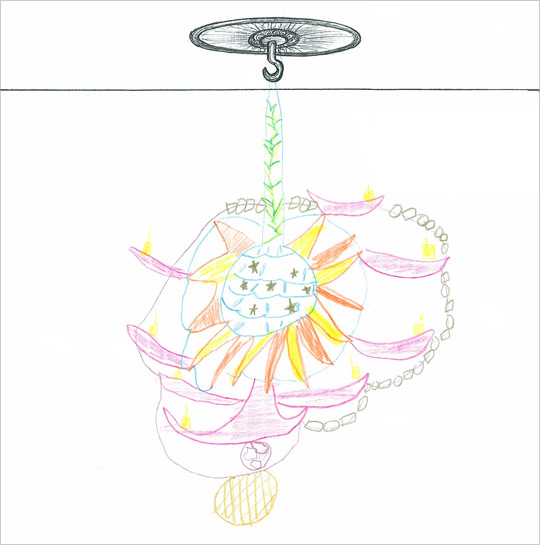 Abbey N.'s The Sun Light
As a Gallery Teacher at the J. Paul Getty Museum in Los Angeles, I develop interpretive tours and lessons based on artworks in the collection and special exhibitions for visitors of all ages. Recently, Annelisa Stephan wrote an article about my Art Stops family lesson based on Gérard-Jean Galle's neoclassical Chandelier for the Getty blog, The Iris. In the lesson, I invite the children and adults to design their own fantastical chandeliers — the results are wonderfully creative (see the design above).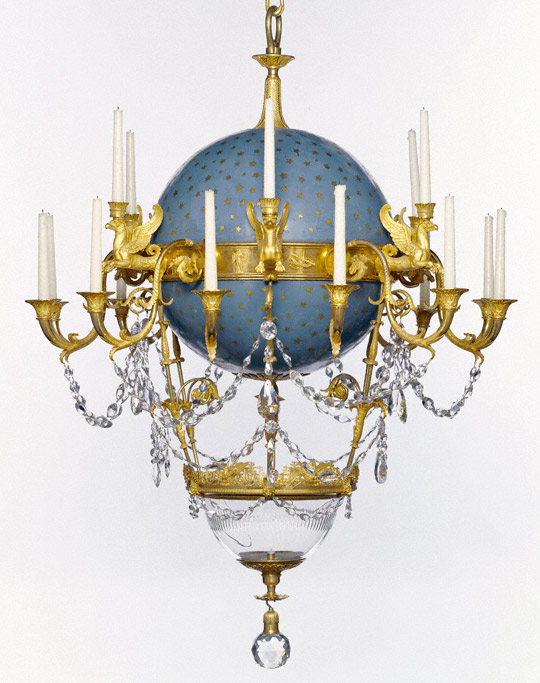 Chandelier, Gérard-Jean Galle, gilt bronze, enameled metal, glass, 1818-19
Galle called his design "la lustre à poisson" (the fish chandelier) because he intended for the hanging crystal bowl to be filled with water and used as a goldfish bowl. The water could be released by pulling the large crystal drop which was connected to the bowl's plug. The chandelier design also incorporates references to the elements of nature (fire, air, earth, water), astrological symbols, gryphons, and a hot air balloon motif.